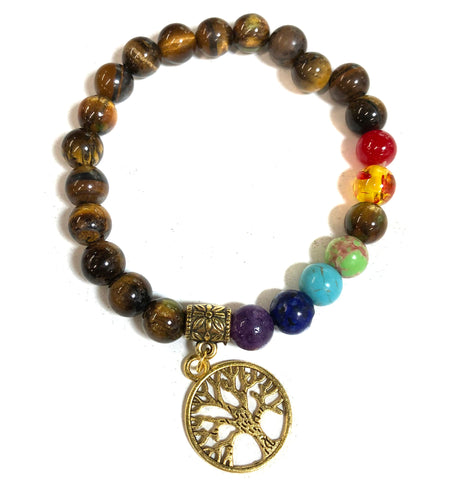 Sold Out
Tiger Eye 7 Chakra Stone Bead Stretch Bracelet, Tree of Life accent charm
$ 9.00
This product is unavailable
Tiger Eye 7 Chakra Stone Bead Stretch Bracelet. New! Now with 7 chakra-color accent beads!

8mm stone beads

Gold-tone accent beads and charm
7 natural and dyed accent chakra color beads
Elastic cord
Tiger's Eye displays a chatoyancy (cat's-eye) when a polished stone is moved back and forth. It is a quartz gemstone, usually amber to brown in color, that forms when fibers of the mineral crocidolite are replaced by silica.
This guy has cool friends you'll like!