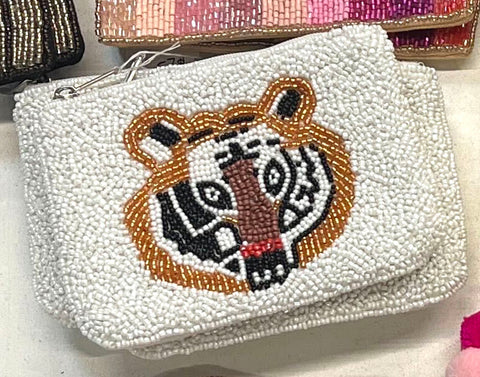 Sold Out
Derpy Tiger Beaded Coin Purse. Beaded Change Purse, Zipper Pouch
$ 23.00
This product is unavailable
You've all heard of Sucky Panther, Derpy Tiger is his cuz! Hand-crafted in India. We're not sure what's up with this little guy, he's pretty wonk, but extra loveable.
Beaded coin purse - one side with beadwork, the other fabric

Zipper closure

Mini size: ~3.5" x 5"
Carry your essentials - cards, loot, ID, stash?!
This guy has cool friends you'll like!