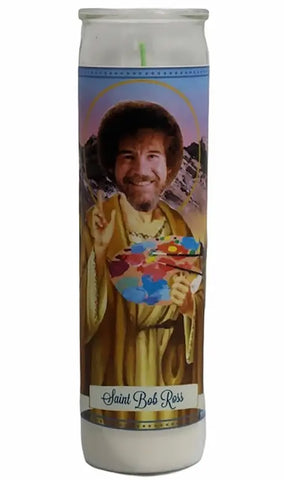 Sold Out
Bob Ross Prayer Candle. Celebrity Saint Prayer Candle
$ 20.00
This product is unavailable
Saint Bob Ross.
Patron Saint of Friends and Trees. Happy little flame. Little fluffy prayers.Let the Joy of Painting grace your home in holy fashion.
White wax
8 inches tall
Glass container
Handmade, gloss vinyl label
The Luminary Co.
 brings juxtaposition to pop culture; they specialize in pop culture prayer candles and aim to bring a laugh to you and your friends.
This guy has cool friends you'll like!