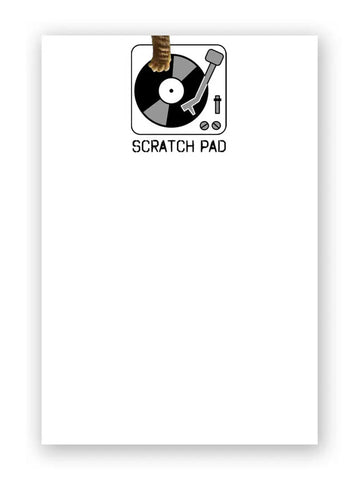 Sold Out
Cat Scratch Notebook, by The Mincing Mockingbird
$ 9.00
This product is unavailable
Cats. Always on your gear! This may be the best "scratch" pad ever.

70 sheets of paper

70 lb. paper

4.375 x 6.5 inches

Made in the USA; Joshua Tree, CA.
Made by artist duo Kim Bagwill and Matt Adrian, two married artists and designers based in Joshua Tree, California. Since 2008 they've been creating art, books, stationery and gifts that amuse and delight, inspired by the idea that beauty and humor are not mutually exclusive. Connecting with people who love what they do remains a constant source of joy.
This guy has cool friends you'll like!