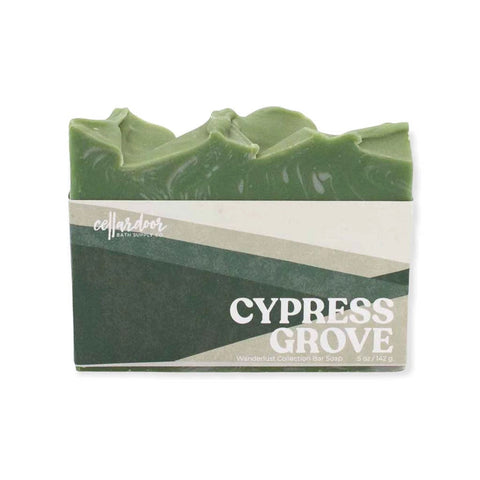 Cellar Door Bar Soap: Cypress Grove
$ 8.00
Cellar Door Bar Soap: Cypress Grove

Smells like: cypress, red currant, dry gin, juniper

Going to the woods is going home.
"When we walk into a grove of trees or under an open sky the magic of nature takes over and the heaviness of life lifts a little." -Natassia Cassinero

Ingredients: 
olive oil (olea europaea)
coconut oil (cocos nucifera)
water (aqua)
sustainable palm oil (elaeis guineensis)
sodium hydroxide (lye)
castor oil (ricinus communis)
shea butter (butyrospermum parkii)
fragrance (parfum)
iron oxide
titanium dioxide
bamboo charcoal
100% vegan, biodegradable, sustainable. Free of sulfates, phthalates, synthetic dyes, & parabens. 100% of the time!
This guy has cool friends you'll like!