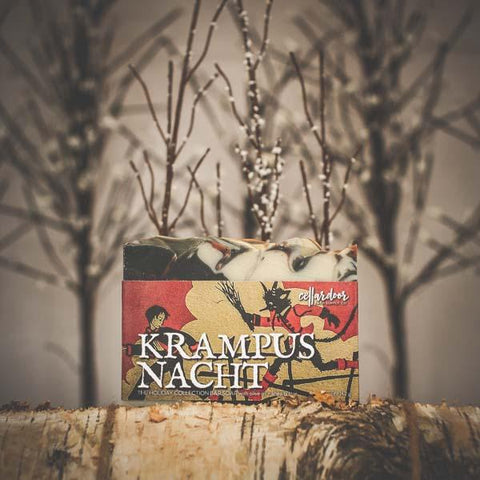 Cellar Door Bar Soap: Krampus Nacht
$ 8.00
Cellar Door Bar Soap: Krampus Nacht. Smells like: leather bound books, teakwood, smoky firewood

Use it for: cleansing showers. face wash. hand soap. a restful nap after a long day sampling bordeaux's finest wines.
Ingredients: 
olive oil
water
coconut oil
sustainable palm oil
sodium hydroxide (lye)
castor oil
shea butter
fragrance
bamboo charcoal

titanium dioxide

iron oxide
100% vegan, biodegradable, sustainable. Free of sulfates, phthalates, synthetic dyes, & parabens. 100% of the time!
This guy has cool friends you'll like!