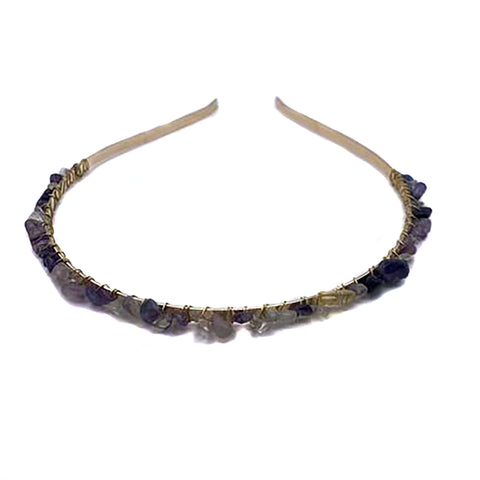 Sold Out
Mixed Crystal Chip Headband, Stone Headbands.
$ 19.00
This product is unavailable
Mixed Crystal Chip Headband. Dainty and sweet! I know right we never thought we'd say those words about a product either. But this are the perfect low-key crystal headbands to start with until your ready for the big dogs! 
Features small clear quartz, amethyst, fluorite chip crystals
Gold headband
Gold wire wraps the crystals into the headband
This guy has cool friends you'll like!