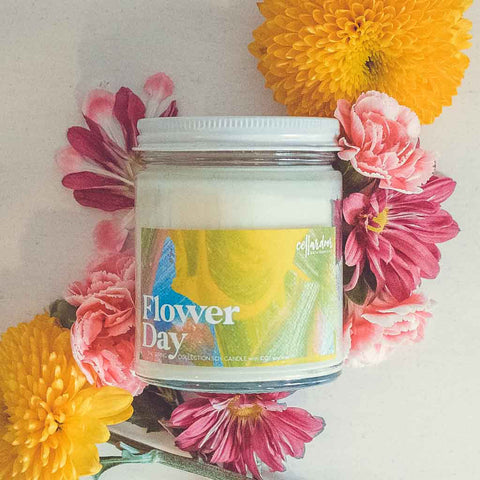 Flower Day Soy Wax Candle, by Cellar Door Bath Supply Co
$ 22.00
Flower Day Soy Wax Candle
Scent Notes: floral greenery. daffodil. english tea rose. tulips. Is it even Springtime if you haven't been to Flower Day at Detroit's Eastern Market? The colorful, aromatic display of seas of flowering baskets and planters is unlike anything you're likely to see anywhere else. And let's not forget the buskers, the barbecuers, and bless their souls... the people who just want to dance! So grab your wagon and let's kick off this Spring the right way!

7.5 oz.

Made in the USA
Michigan made!
Each Cellar Door soy candle is hand poured into a reusable glass container using the highest quality, american grown soy wax available. with an eco-friendly woven cotton wick, these premium candles have a burn time of 40-50 hours and can add a sophisticated fragrance to any small to medium sized room.
Made in United States of America

This guy has cool friends you'll like!