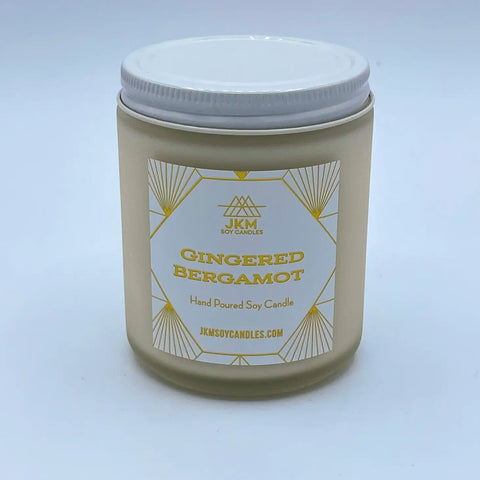 Sold Out
Gingered Bergamot Candle: JKM Soy Candles - Large 9oz Size
$ 21.95
This product is unavailable
Gingered Bergamot Candle: JKM Soy Candles - Large 9oz Size.
A little bit spicy and a little bit sweet, just like us! Deep and earthy with a touch of ginger spice to top it all off.
Scent: f

resh bergamot, ground ginger, patchouli, basil, & cedar



Large 9 oz size
Burn time:

45 - 65 hours

100% vegan - coconut & soy wax + cotton wick
Clear glass jar with white screw top lid
Hand-poured in Michigan
JKM's
hand-poured candles are made with all-natural vegan waxes and come in screw-top reusable glass jars. The Classic Collection is simple and clean, with a timeless black and white modern style, paired with fun, unique scents that are anything but average. Their curated fragrance combinations are inspired, unique, and intoxicating!
This guy has cool friends you'll like!