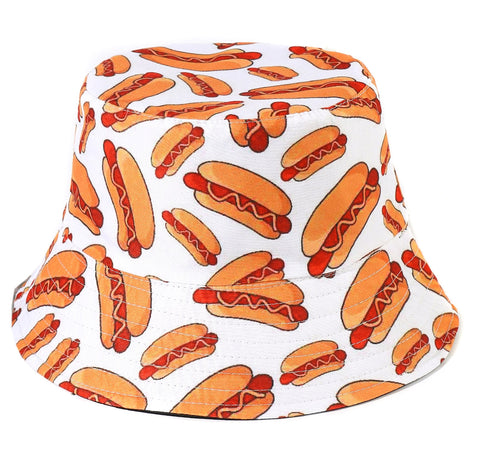 Sold Out
Hot Dog Bucket Hat, all over print
$ 26.00
This product is unavailable
Hot Dog Bucket Hat, all over print. Always thinking about wieners? Well hat dog!!!! Put on your thinking cap; you too can show off that you have wieners at the very front of your mind. Whether you're local to American, Lafayette or Duly's, eat 'em up, Detroiters!
Poly-cotton blend

One size fits most
Wraparound sun visor
Cute all-over print on white

Black interior
This guy has cool friends you'll like!