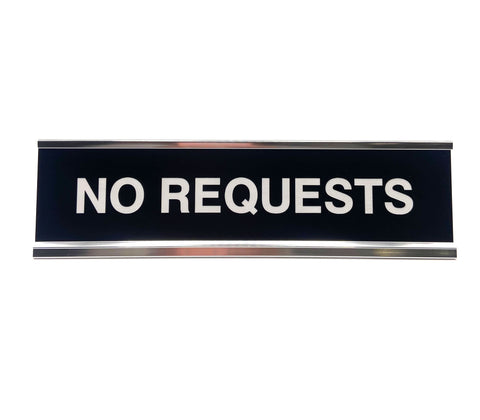 NO REQUESTS. Office Desk Plate, nameplate. DJ gift
$ 28.00
NO REQUESTS. Office Desk Plate, nameplate. This is not your average desk plate - and we know you're not the average dj! You're a professional. You don't do weddings, you don't do requests, and even if you did do a cool wedding, Chad the drunk groomsman is not hearing Journey from you. GTFO the dj booth.
• 2x8 inches 
• Laser engraving to white
• Gold tone aluminum
• Faux wood grain
A Well Done Goods original, this doesn't exist anywhere else!
This guy has cool friends you'll like!