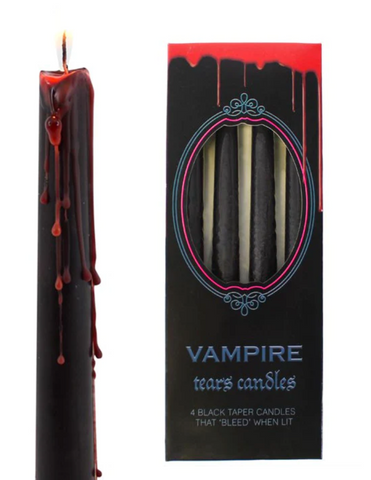 Vampire Tears Candles
$ 12.00
Vampire Tears Candles.
Pack of 4 Vampire Tears candles with an approximate burn time of 2 hours per candle. Once these black candles are lit and the wax begins to melt it turns red giving them their name 'Vampire Candles'. These red and black taper candles are made from paraffin wax.
This guy has cool friends you'll like!