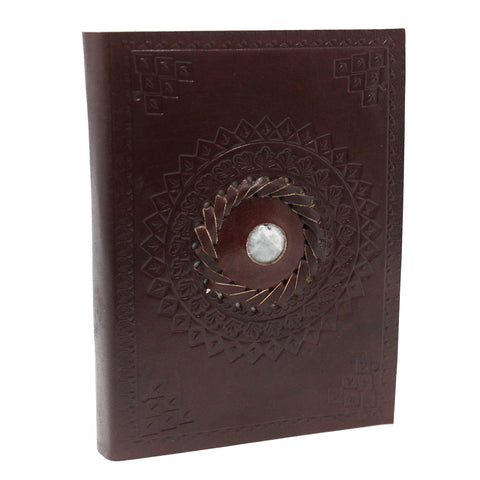 Sold Out
Moonstone Leather Notebook, Large Veg Tanned Leather Journal, 8"x6"
$ 24.00
This product is unavailable
You can never have enough good notebooks! Writing on real paper is much better than your phone.
Leather bound notebook

Real moonstone laced into the cover!

Unlined - write or sketch!

6"X8"

Deep reddish brown leather

Elastic strap closure

Handmade in India
Hand-made notebook with a real leather cover. Vegetable tanning was the major tanning method until the 20th century and is now growing in importance once again. It uses extracts of barks, leaves, fruits, berries, roots and wood. This method of tanning is safe for the environment and leather workers. Nature's elements seep into its grain over time, enhancing its authentic and earthy character; these notebooks will age beautifully over time. 

This guy has cool friends you'll like!