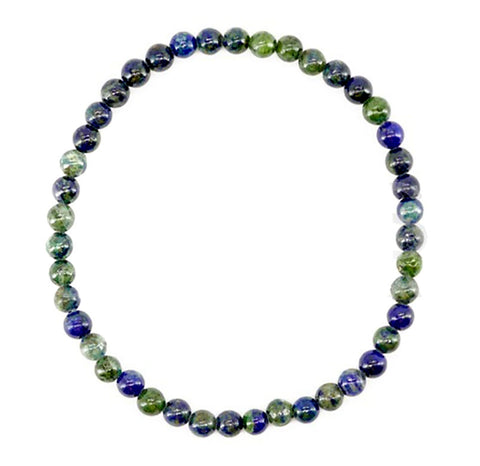 Azurite Malachite Mala Bracelet, Round Stone Bead Stretch Bracelet
$ 12.00
Energy workers believe that if you carry or wear Azurite Malachite stones, it starts inviting wealth and prosperity in your life. The ability of the stone to attract richness and prosperity in one's is the reason why it is also called The Businessperson's Stone!
Each is unique
Choose 4mm-8mm beads
Stone origin: Congo, Africa
This guy has cool friends you'll like!