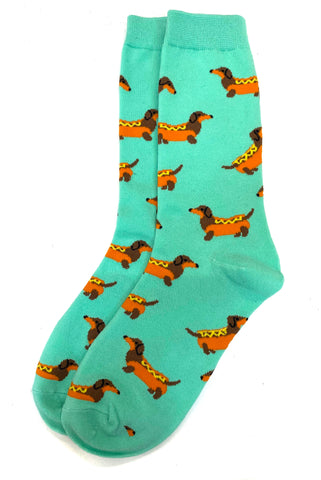 Sold Out
Wiener Dog Print Socks, Dachshund in Buns. Seafoam
$ 8.00
This product is unavailable
Dachshund Wiener Dog Socks. Do you love wieners? Do you love dogs? Do you love wiener dogs? Yes you do! We double dog dare you to find anything cuter. THESE ARE THE BEST!

70% cotton, 25% poly, 5% spandex

One pair

Sock size: 9-12

Contrasting heel and toe

Woven

Machine wash, tumble dry low
Super soft & comfy, these socks are perfect for when you have to maintain being a professional but still have that burning desire to be fun & silly! This item is available for immediate shipping.
This guy has cool friends you'll like!