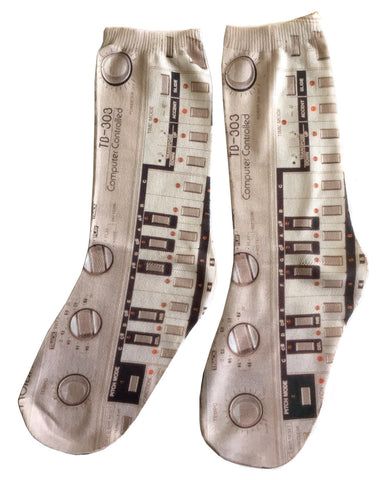 303 Bass Synthesizer Socks
$ 20.00
303 Bass Synthesizer Socks. House shoes?  We've got house socks. Treat your feet to one of the coolest pairs of socks on the planet. Time for those feet to get down!
• Full color sublimation print
• Moisture-wicking sport poly. Comfy no stinky!
• Choose unisex 9-11 (footie shape, not tube)

Handmade in the USA in our Detroit, Michigan studio. Printed 100% in house!  These aren't sent out somewhere to be printed - we can make fancy pants full-color prints on socks, woot woot!  How fun is that!?
Looking for this print on more things? Check out our necktie and coffee mug!


This guy has cool friends you'll like!