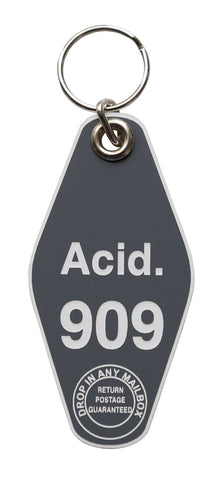 Acid, Room 909 Motel Style Keychain
$ 6.00
Acid, Room 909 Motel Style Keychain: Things are about to get trippy in Room 909. Show your love for the acid techno sound with this motel style keychain tag!
• Smoke grey front. White reverse, engraving, & border
• Tag Size: 3.5" x 1.75"
• Engraved 1/16", 2 ply durable acrylic
• Chrome grommet, jump ring & split key ring
A Well Done Goods by Cyberoptix original, these don't exist anywhere else! Custom designed in our Detroit, Michigan studio. Made in the USA.
This guy has cool friends you'll like!