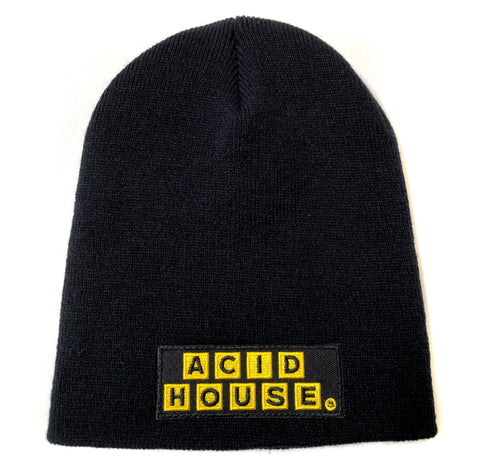 Acid House Patch Skullcap, Black Brimless Beanie
$ 20.00
Acid House Patch Skullcap, Black Brimless Beanie. Don't WAFFLE on this one! We don't like our techno over easy. Over hard only, and of course, open 24 hours. 
 Embroidered patch on a black no-roll-up beanie.
Knit beanie cap with no roll-up


3 inch embroidered patch

Stretchy, one size fits most noggins
Available in black

We make these bad boys right in house! Hand-assembled in Detroit in our Eastern Market Studio.
This guy has cool friends you'll like!