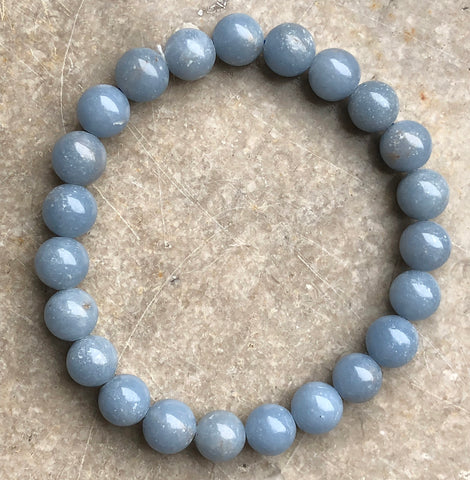 Angelite Stone Bead Mala Stretch Bracelet
$ 12.00
Angelite Stone Bead Mala Stretch Bracelet. Discovered in Peru, Angelite was introduced to worldwide gem markets in 1987. This material has been used for beads, spheres, and carvings.
Each is unique
6mm - 8mm beads

Stone origin: Peru

Angelite is closely related to the astrological sign of Aquarius. Metaphysically, Angelite is thought to improve spirituality and spiritual awareness, with a peaceful energy that is calming and soothing. Many believe it promotes communication and self-expression.
This guy has cool friends you'll like!