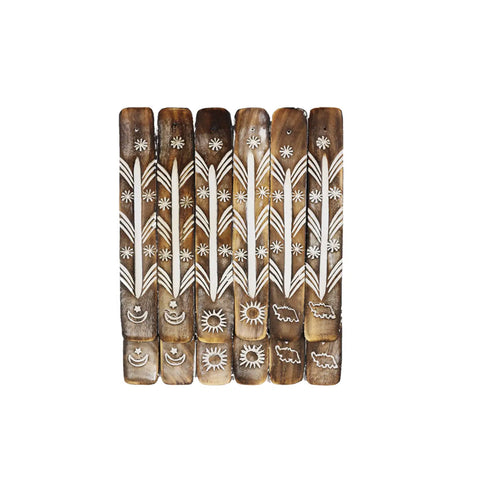 Sold Out
Antique Incense Stick Holders, Wood Ash Catcher, Incense Burners
$ 2.50
This product is unavailable
Antique Incense Stick Holders. Wooden incense ash catcher burner is hand painted in India and turned into an ornament for your home, holding a piece of burning stick or cone incense at a time, its fragrant and purifying smoke gently rises. 

Size: 11" length

Material: rosewood

Size, color & texture of wood may vary

Handcrafted in India
Burning incense is a great way to begin or end any meditation or mindfulness practice. It can help to facilitate a sense of tranquility and connection to the Divine. As you watch your incense burn, image all the negativity and stress burning away as well, and being transformed into peaceful healing energy.

This guy has cool friends you'll like!