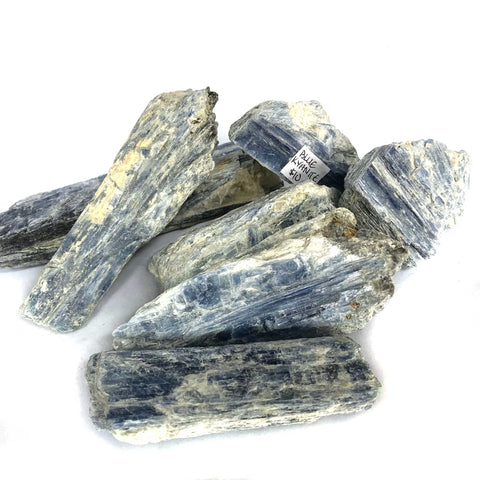 Rough Blue Kyantite Chunks
$ 10.00
Rough Blue Kyantite Chunks.
Intuitive healers say that blue kyanite's energy will open the throat chakra, creating better communication and self expression and may also help with dream recall and help to bring healing dreams. Whether you're into that or not, it sure wouldn't hurt in these crazypants times!
Each is unique

Average small chunk measures ~2" long
Average medium chunk measures ~3-4" long
One piece
Each stone is unique and beautiful so please expect slight variations in color, texture, and size. Please add a note to your order with any specific requests and we will do our best to fill it from the stock available.
This guy has cool friends you'll like!