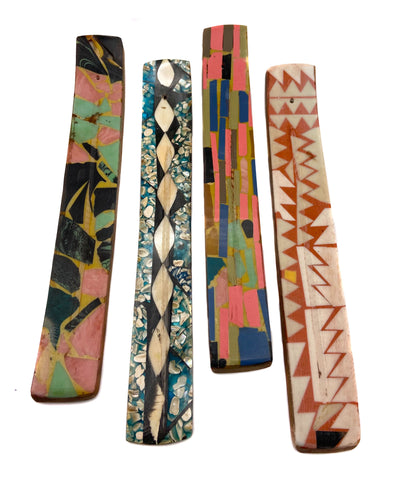 Shell & Bone Inlayed Stick Incense Burner, Ash Catchers
$ 6.00
Bone Inlayed Stick Incense Burner. 
A beautiful take on a traditional wooden incense burner! Each piece is unique and one of a kind. 
Approximately 10.5" x 1.5"

Holds most standard stick incense sizes

Made in India

*Styles vary. Most options look like what we have in the photo but think of it as a mystery buy! Ya get what ya get and we sure do hope you like it!
This guy has cool friends you'll like!