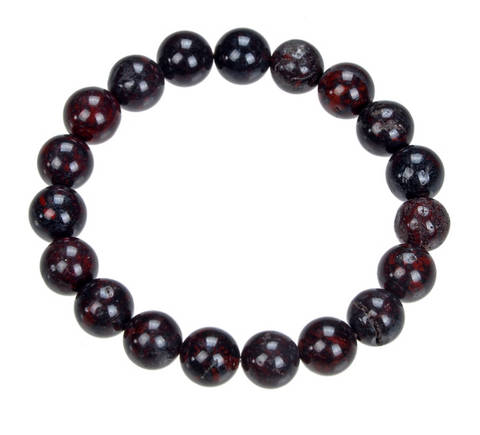 Brecciated Jasper Stone Bead Mala Bracelet
$ 9.00
Brecciated Jasper Stone Bead Mala Stretch Bracelet. The term brecciated comes from "breccia"--a geologic term used to identify rock composed of broken fragments naturally cemented together into a fine-grained matrix. Energy workers believe that Brecciated Jasper draws excess energy away from the mind, promoting mental clarity, keeping one grounded and stable.

Each is unique
AA quality stone beads

Mined in

Madagascar



Not 100% on your way to Nirvana, eh?  That's totally ok!  They're beautiful just as lovely accessories, and they're great stress relievers. Gently rolling a few of them back and forth on your wrist's pressure points really does seem to help one's chill, when one...maybe is not very chill. Sounds loopy but we all seem to be doing it in our shop and we admit being a little type A!
This guy has cool friends you'll like!