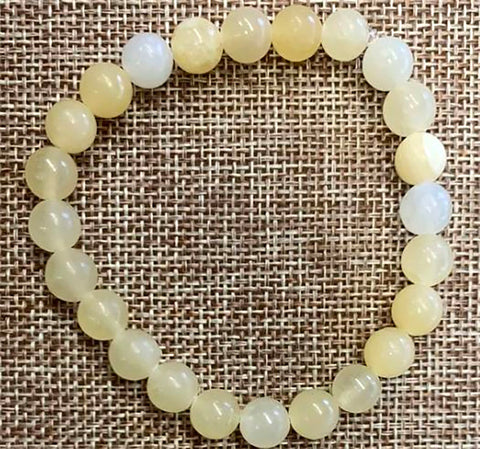 Honey Calcite Stone Mala Bead Stretch Bracelet
$ 9.00
Honey Calcite Stone Mala Bead Stretch Bracelet. 
Each is unique
Stone origin: Mexico

This bracelet is made with 8mm high quality yellow Calcite beads. A stone with many color modifiers, Honey, Golden or Yellow Calcite is a stone that is said to enhance personal strength, boost self-confidence and motivation. It is revered for being Aa gentle stone that can release stuck energies, and is connected to solar plexus chakra.
This guy has cool friends you'll like!