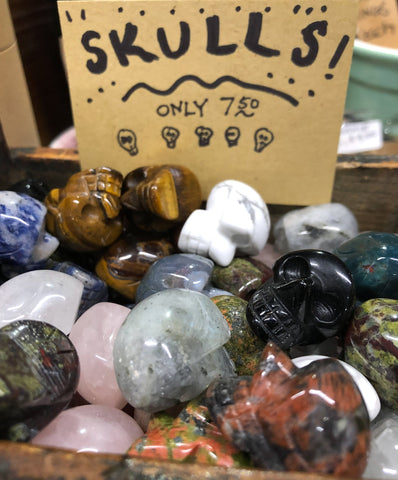 Mini Carved Stone Skulls - Assorted Stones
$ 7.50
Skulls are cool, and these are the cutest little skulls ever. They've been a polarizing symbol throughout the ages - whether you find them simply decorative and creepy and rad or actively used as a talisman of hope, collect them all!
Your choice of stones!

Each is unique.
The mini skulls are approximately 1" in length, 0.625" to 0.875" tall, and 0.625" to 0.75" wide. Please allow some variance between mini skulls.
This guy has cool friends you'll like!