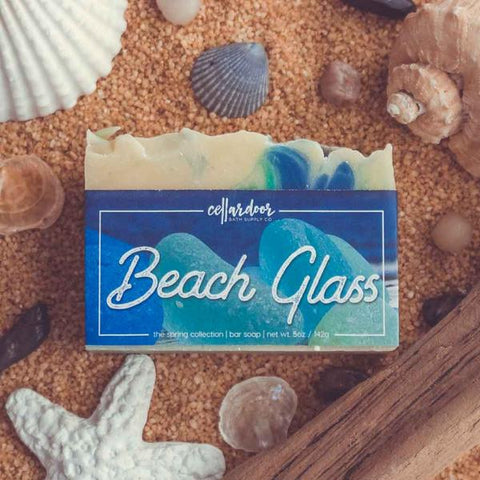 Cellar Door Bar Soap: Beach Glass
$ 8.00
Cellar Door Bar Soap: Beach Glass. coastal waters. fresh air. white sands. barefoot walks along the shore the morning after a rainstorm.
Use it for: refreshing showers. face wash. hand soap. washing the sand out of your hair after a long day of boogie boarding.
Ingredients: 
olive oil
water
coconut oil
sustainable palm oil
sodium hydroxide (lye)
castor oil
shea butter
fragrance
mineral colorant
This guy has cool friends you'll like!