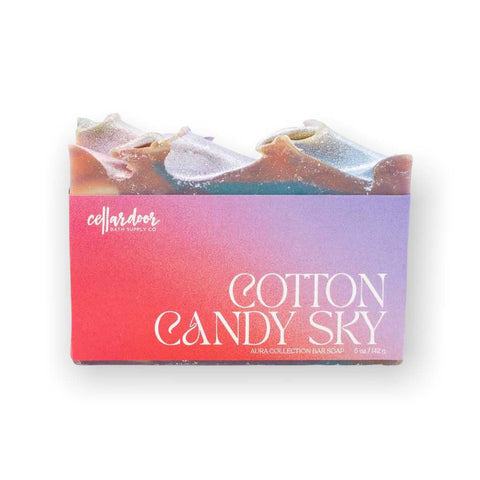 Cellar Door Bar Soap: Cotton Candy Sky
$ 8.00
Cellar Door Bar Soap: Cotton Candy Sky

Smells like: coconut milk, jasmine, neroli, cedarwood

Looking out the window and laying your eyes upon a glorious cotton candy sky sunrise, you know it's going to be one of those days where everything goes your way. So, walk out the door with your head held high... 'Cause today, nothing in the world can touch your vibe.

Ingredients: 
olive oil (olea europaea)
coconut oil (cocos nucifera)
water (aqua)
sustainable palm oil (elaeis guineensis)
sodium hydroxide (lye)
castor oil (ricinus communis)
shea butter (butyrospermum parkii)
fragrance (parfum)
mica
titanium dioxide

100% vegan, biodegradable, sustainable. Free of sulfates, phthalates, synthetic dyes, & parabens. 100% of the time!
This guy has cool friends you'll like!