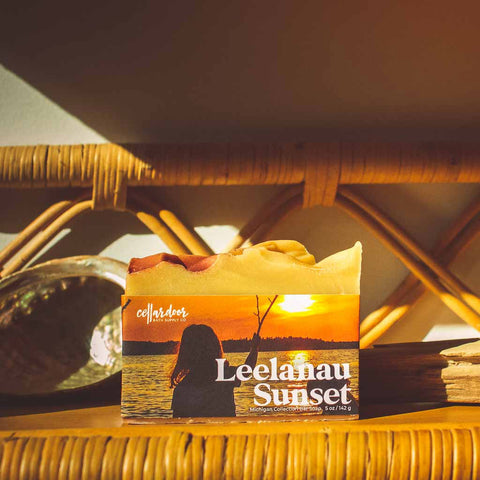 Cellar Door Bar Soap: Leelanau Sunset
$ 8.00
Cellar Door Bar Soap: Leelanau Sunset

Smells like: coconut water, pineapple, sugar cane, tonic


You can almost touch the sun..
Welcome to the Leelanuu Peninsula, AKA God's Country. It's beauty is known far and wide, and we're not just talking about the wineries, so grab a beach chair and a couple bottles of wine and settle into the closest adirondack chair you can find. It's time for some R&R.

Ingredients: 
olive oil (olea europaea)
coconut oil (cocos nucifera)
water (aqua)
sustainable palm oil (elaeis guineensis)
sodium hydroxide (lye)
castor oil (ricinus communis)
shea butter (butyrospermum parkii)
fragrance (parfum)
mica

iron dioxide

100% vegan, biodegradable, sustainable. Free of sulfates, phthalates, synthetic dyes, & parabens. 100% of the time!
This guy has cool friends you'll like!