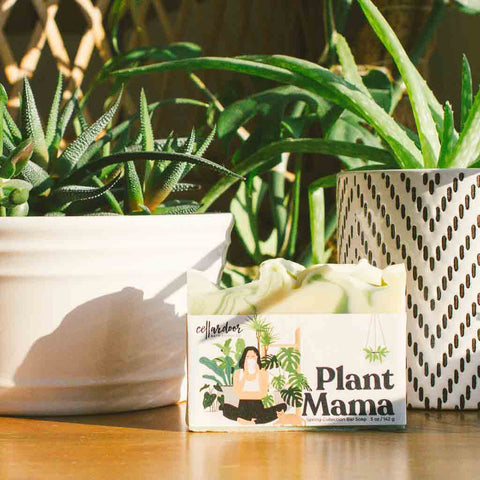 Cellar Door Bar Soap: Plant Mama
$ 8.00
Cellar Door Bar Soap: Plant Mama

Smells like: aloe, cucumber, cactus blossom, soil

Life's too short. Buy the Plant.
Is your partner giving you grief for bringing home another house plant? That's just disrespectful... Plants are awesome! I mean, they literally eat sunshine and poop oxygen. We may not be able to do that, but we did make this super sweet soap that smells like a greenhouse.

Ingredients: 
olive oil (olea europaea)
coconut oil (cocos nucifera)
water (aqua)
sustainable palm oil (elaeis guineensis)
sodium hydroxide (lye)
castor oil (ricinus communis)
shea butter (butyrospermum parkii)
fragrance (parfum)
titanium oxide
iron dioxide

100% vegan, biodegradable, sustainable. Free of sulfates, phthalates, synthetic dyes, & parabens. 100% of the time!
This guy has cool friends you'll like!