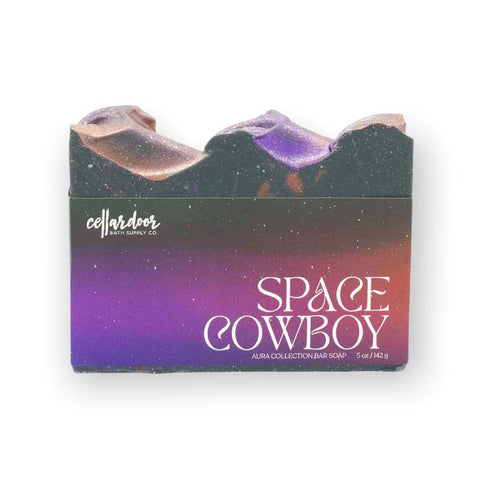 Sold Out
Cellar Door Bar Soap: Space Cowboy
$ 8.00
This product is unavailable
Cellar Door Bar Soap: Space Cowboy

Smells like: vetiver, lemon, rosemary, sandalwood

I love the smell of the universe in the morning..
"I look up at the night sky, and I know that, yes, we are part of this universe, we are in this universe, but perhaps, more important than both those facts is that the universe is in us." -Neil Degrasse Tyson

Ingredients: 
olive oil (olea europaea)
coconut oil (cocos nucifera)
water (aqua)
sustainable palm oil (elaeis guineensis)
sodium hydroxide (lye)
castor oil (ricinus communis)
shea butter (butyrospermum parkii)
fragrance (parfum)
bamboo charcoal
biodegradable glitter (fluorphlogopite, titanium dioxide)
mica
100% vegan, biodegradable, sustainable. Free of sulfates, phthalates, synthetic dyes, & parabens. 100% of the time!
This guy has cool friends you'll like!