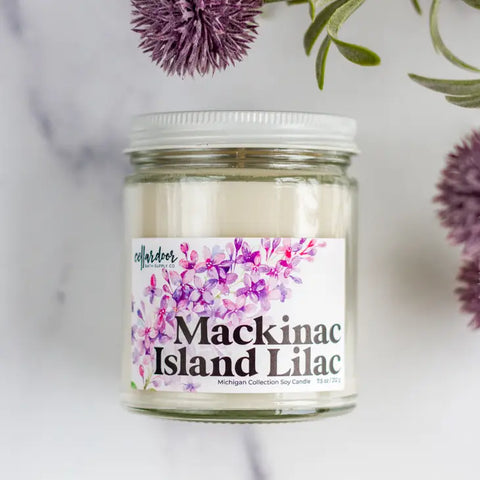 Sold Out
Mackinac Island Lilac Soy Wax Candle, by Cellar Door Bath Supply Co.
$ 22.00
This product is unavailable
 Mackinac Island Lilac Candle. lilac blossoms. white musk. weeping willow. a summer day on Mackinac island swaying on a tire swing under a hundred year old willow tree. Whatever Mackinac means to you, just take one whiff of our Mackinac Island Lilac and you'll be right back there on the island.
7.5 oz.

Made in the USA
Michigan made!
Each Cellar Door soy candle is hand poured into a reusable glass container using the highest quality, American grown soy wax available. With an eco-friendly woven cotton wick, these premium candles have a burn time of 40-50 hours and can add a sophisticated fragrance to any small to medium sized room.
This guy has cool friends you'll like!