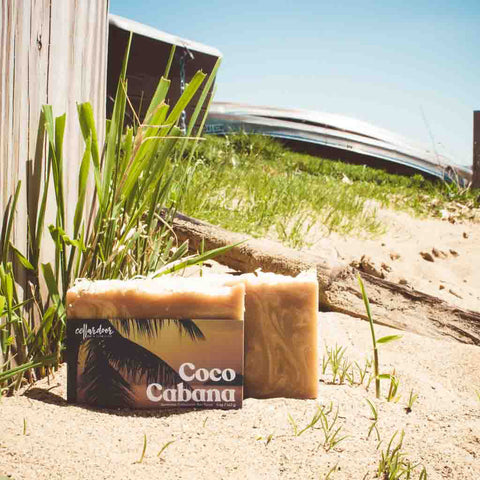 Cellar Door Bar Soap: Coco Cabana
$ 8.00
Cellar Door Bar Soap: Coco Cabana. Smells like: 
fresh shredded coconut. sun tan lotion. sitting poolside sipping on an ice cold rum-soaked piña colada.
Use it for: tropical showers. smelling like you just stepped out of a tanning bed without any of that pesky skin cancer.
Ingredients:
olive oil
water
coconut oil
sustainable palm oil
sodium hydroxide (lye)
castor oil
shea butter
fragrance
mineral colorant
100% vegan, biodegradable, sustainable. Free of sulfates, phthalates, synthetic dyes, & parabens. 100% of the time!
This guy has cool friends you'll like!