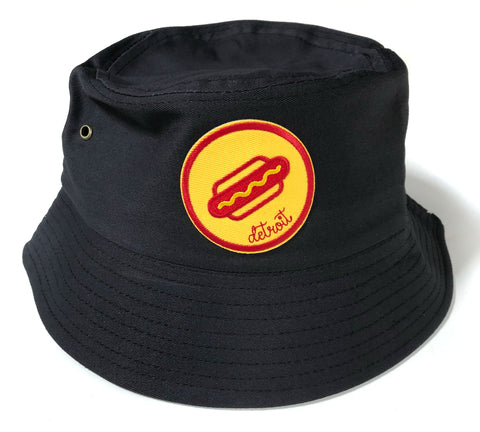 Coney Dog Bucket Hat, Detroit Coney Embroidered Patch
$ 26.00
Coney Dog Bucket Hat, Detroit Coney Embroidered Patch. Always thinking about wieners? Well hat dog!!!! Put on your thinking cap; you too can show off that you have wieners at the very front of your mind. Put this on your bucket (hat) list. 2 inch embroidered patch on a black bucket hat. 

2 inch embroidered patch
Black bucket hat
One size fits most
Designed and hand-assembled in the USA in our Detroit Michigan studio, located in Historic Eastern Market.
This guy has cool friends you'll like!