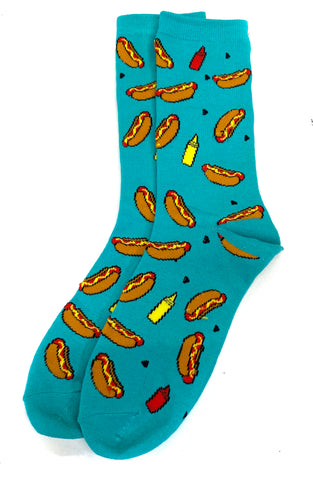 Sold Out
Coney Dog Socks, Teal Blue Hot Dog Socks
$ 8.00
This product is unavailable
Hot Dog Socks. Do you love wieners? Yes you do!

70% cotton, 25% poly, 5% spandex

One pair

Sock size: 9-12

Unisex

Woven

Machine wash, tumble dry low
Super soft & comfy, these socks are perfect for when you have to maintain being a professional but still have that burning desire to be fun & silly! This item is available for immediate shipping.

This guy has cool friends you'll like!