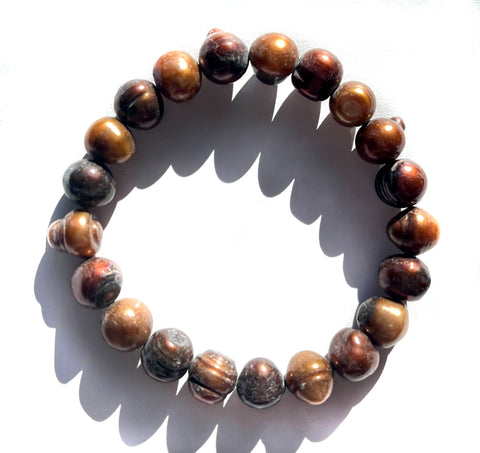 Brown, Bronze & Copper Freshwater Pearl Stretch Bracelet
$ 9.00
Mocha pearls! These edgy yet natural pearls feature rich chocolate hues and the same iridescent finish that pearls are known for, and they add a bit of depth and a pop of neutral color to any outfit.
Each bracelet is unique!
Pearl origin: Thailand
Beads are approx. ~10mm
One size fits most
Energy workers often use pearls to help balance body rhythms with lunar cycles, and to harmonize human beings with the natural world. The inner glow of pearls is thought to tap inner wisdom and nurture love.
This guy has cool friends you'll like!