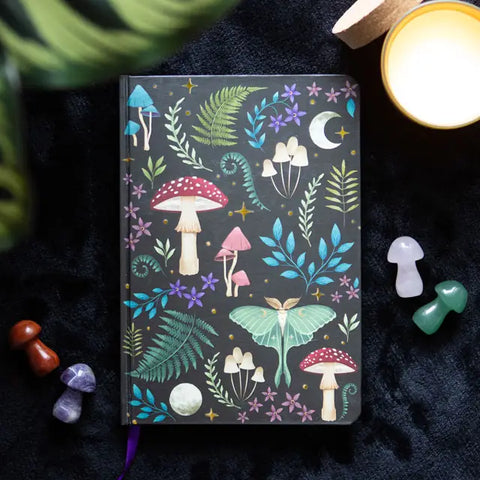 Sold Out
Dark Forest Lined Journal, Notebook.
$ 15.00
This product is unavailable
Dark Forest Lined Journal. 
Are you a little woodland creature with a head filled with magical ideas?! Then we have just the journal for you. Fill these lined notebook pages with fantastically fabulous ideas and more!
Outer pages gold embossed


Lined!

Dimensions: 3.9″ x 5.1″ x 3.5″ 


Attached ribbon bookmark 
This guy has cool friends you'll like!