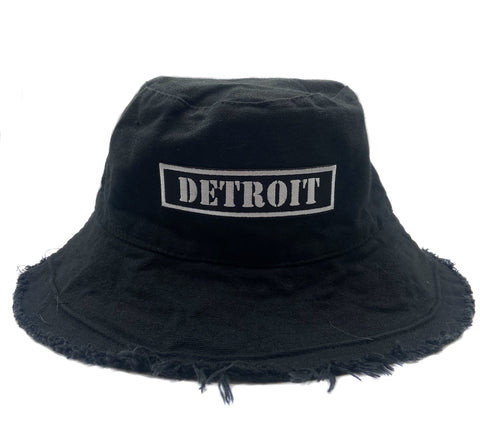 DETROIT Distressed Bucket Hat, Biker Style Patch.
$ 26.00
DETROIT Distressed Bucket Hat. Our classic Detroit biker style patch on a distressed black bucket hat to give you all the street cred! If it's the dive bar, the club, or just a extra sunny day this hat will add a little edge to any outfit. 
100% cotton
Distressed and frayed brim for extra style points
One size fits most - bigger heads beware this may be a bit tight for you
This guy has cool friends you'll like!