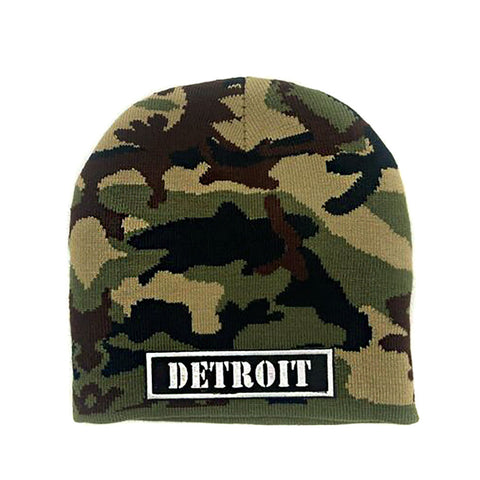 Detroit Camo Beanie, Woodland Camouflage Skullcap. Stencil Biker style patch
$ 20.00
Embroidered black and white patch on a black knit beanie; skullcap woodland camouflage no-roll-up beanie.
Beanie cap with no roll-up


3.5 inch embroidered patch

Stretchy, one size fits most noggins - but will fit you more comfortably if you have a head on the smaller side. 

Green woodland camo

We make these bad boys right in house! Hand-assembled in Detroit in our Eastern Market Studio. 

This item is available for immediate shipping.
This guy has cool friends you'll like!