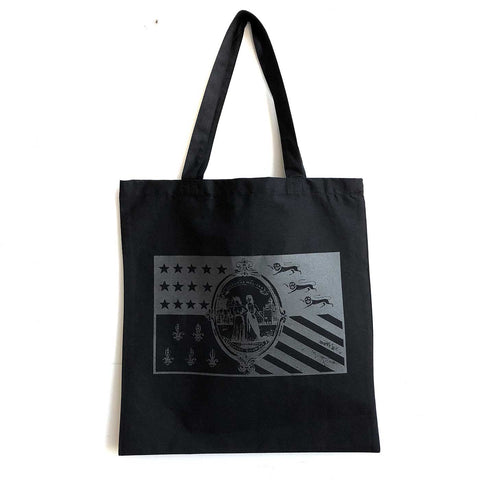 Detroit City Flag Tote Bag. 1940s Flag, Black on Black
$ 16.00
Detroit City Flag Tote Bag. 1940s Flag, Black on Black. Plastic bags suck. Show off your city pride with our super stylin' black on black monochrome tote bag. Whether you're shopping in Eastern Market on Saturday or spending a day at John King Books, maybe save the planet a little while you're at it?
Bag size: 15.5" H, 14.5" W; 20" strap
Gusseted bottom
Screenprinted with non-toxic waterbased ink
Wash inside out in cold water, tumble dry low
Hand printed in the USA in our Detroit Michigan studio, located in Historic Eastern Market.
This guy has cool friends you'll like!