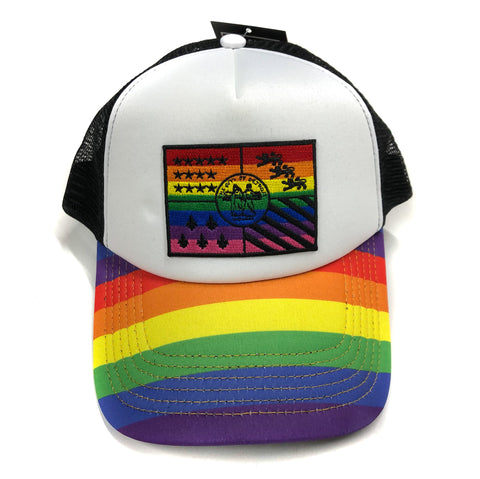 Detroit Pride Flag Rainbow Trucker Hat
$ 26.00
Detroit Pride Flag Rainbow Trucker Hat. The gayest hat that has ever gayed! Show your LGBTQ+ Pride AND Detroit Pride together. Original design by us!

3 inch multicolor embroidered patch
Rainbow trucker hat.
Adjustable

New from Well Done Goods. Hand assembled in the USA in our Detroit Michigan studio, located in Historic Eastern Market.
This guy has cool friends you'll like!