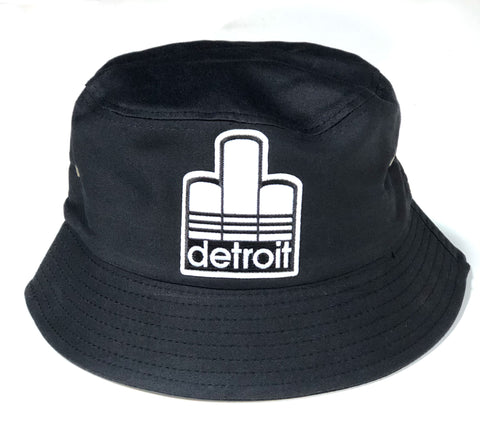 Detroit Renaissance Trefoil Bucket Hat, Black
$ 26.00
Detroit Renaissance Trefoil Bucket Hat. If you've ever hiked, or camped, or...been outside ever, you should be familiar with the adage "Leaves of three, let them be." Well, we leave absolutely nothing be around here, so we Detroited a very famous thing with another famous Detroit building thing, but is it a building thing or a middle finger thing? It's up to you!

Cotton

Embroidered twill patch on a black bucket hat.

Wraparound sun visor
Metal eyelets
Original illustration, new from Well Done Goods. We make these bad boys right in house! Hand-assembled in Detroit in our Eastern Market Studio.
This guy has cool friends you'll like!