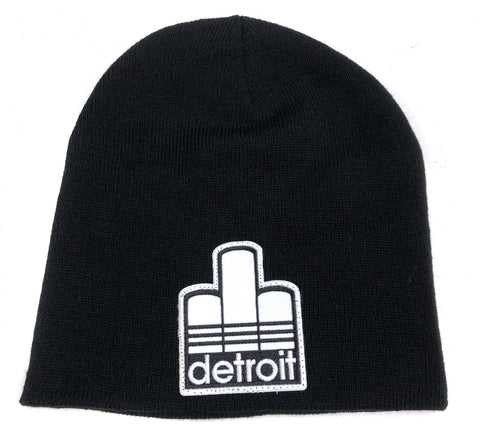 Detroit Renaissance Trefoil Patch Skullcap, Black Brimless Beanie
$ 20.00
Detroit Renaissance Trefoil 5 Panel Hat, Military Style Cap. If you've ever hiked, or camped, or...been outside ever, you should be familiar with the adage "Leaves of three, let them be." Well, we leave absolutely nothing be around here, so we Detroited a very famous thing with another famous Detroit building thing, but is it a building thing or a middle finger thing? It's up to you! Our first in a series of 90s style rave flier throwbacks. Happy Techno Christmas!
Embroidered patch
Knit beanie cap with no roll-up
Stretchy, one size fits most noggins
Available in black
New from Well Done Goods. Hand assembled in the USA in our Detroit Michigan studio, located in Historic Eastern Market.
This guy has cool friends you'll like!