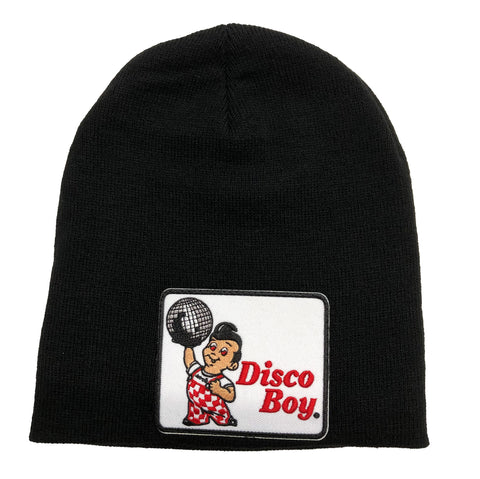 Disco Boy Beanie. Embroidered Patch Skullcap, Black Brimless Beanie
$ 20.00
Disco Boy Skullcap, Black Brimless Beanie. Mmmmmm...Just what does that Famous Disco Boy Sauce® taste like? 💦  Embroidered patch on a black no-roll-up beanie.
Knit beanie cap with no roll-up


3 inch embroidered patch

Stretchy, one size fits most noggins
Available in black

We make these bad boys right in house! Hand-assembled in Detroit in our Eastern Market Studio.
This guy has cool friends you'll like!