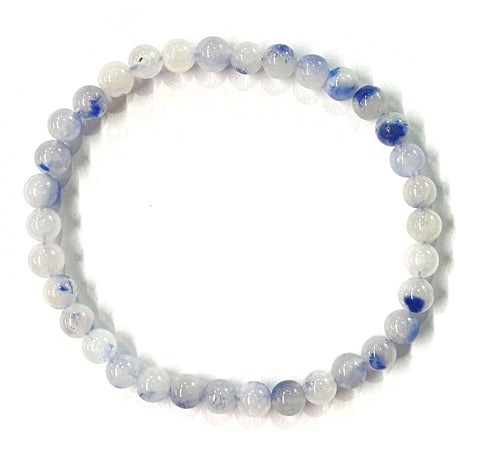 Dumortierite in Quartz Bracelet. Rare Stone Round Bead Mala Stretch Bracelet
$ 14.00
Dumortierite quartz is one of the rarer and more unusual blue varieties of quartz gemstones. It is a gemstone-quality combination of quartz aggregate, intergrown with the mineral known as dumortierite. The first discovery of the material was in 2014. Only recently in 2016 have the dark blue inclusions been found! 
Each is unique
5 mm round beads
Stone origin: Brazil
Energy workers believe that
Dumortierite is a stone of self-reliance and discipline. It is said to promote patience and orderliness. The stone is credited for promoting insight and aiding memory.
This guy has cool friends you'll like!