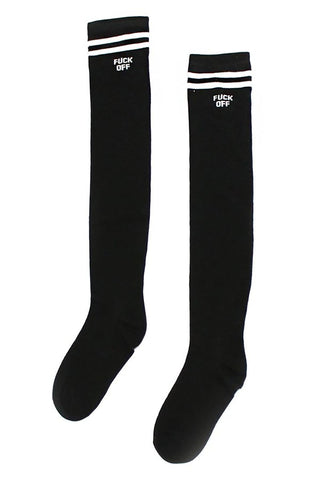 Sold Out
F*ck Off Tall Socks
$ 14.00
This product is unavailable
F*ck Off, Tall Socks.
 For those times when you want everyone to go away, say it with some dirty socks! Perfect for those who enjoy some alone time, and self care who is numero uno.
Black socks w/ white accents
Not too heavy, not too light.  Just right!
Machine wash warm, tumble dry low
This item is available for immediate shipping.
This guy has cool friends you'll like!