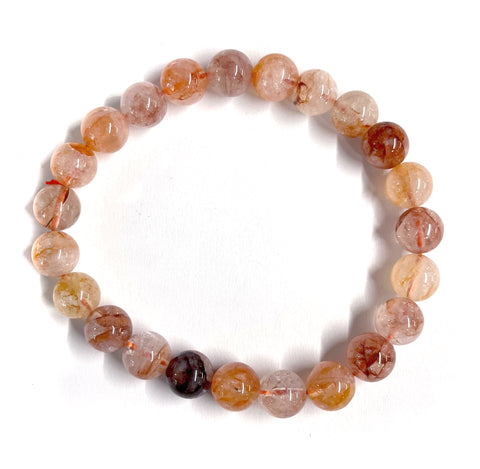 Fire Quartz Bracelet. Hematite Quartz Stone Bead Mala Stretch Bracelet
$ 12.00
NEW STOCK! Hematite Quartz Included Stone Bead Bracelet. 
Affiliated with the Root Chakra, these are perfect for grounding.  Red quartz forms with hematite (iron) inclusions, which is why you see the natural red striations.
Each is unique
Approx. 8mm beads
Stone origin: Madagascar
Often also called Strawberry Quartz or hematoid quartz
Stretchy elastic cord with round natural stone beads
This guy has cool friends you'll like!