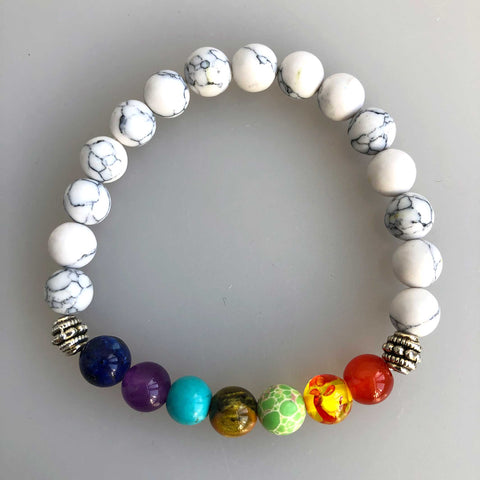 Howlite 7 Chakra Stone Bead Stretch Bracelet
$ 9.00
Howlite 7 Chakra Stone Bead Stretch Bracelet. New!  Now with 7 chakra-color accent beads!

8mm stone beads

Howlite stone origin: USA
7 natural and dyed accent beads
Elastic cord
Howlite is said to be a very calming stone. Named after Henry How, it was first found in 1868 in Nova Scotia. Henry How was a Canadian chemist, geologist and mineralogist who was told of this previously unknown mineral by gypsum quarry miners.
This guy has cool friends you'll like!