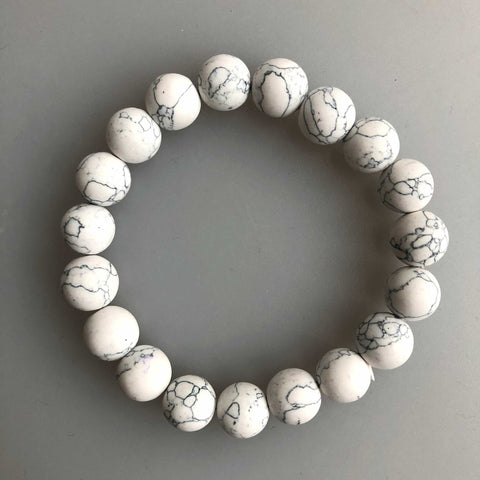 Howlite Stone Bead Mala Stretch Bracelet
$ 9.00
Howlite Stone Bead Mala Bracelet.
Cool and calming, Howlite resembles white marble or porcelain thanks to its milky-white-grey color. It is opaque and has a porous surface, usually with darker or black veins running through it.
Each is unique
Choose 6mm-10mm beads
Stone origin: Canada

With its soft, white color and captivating web-like patterns, howlite is believed to have a soothing energy that can relieve stress and subdue fits of anger and irritability.
This guy has cool friends you'll like!