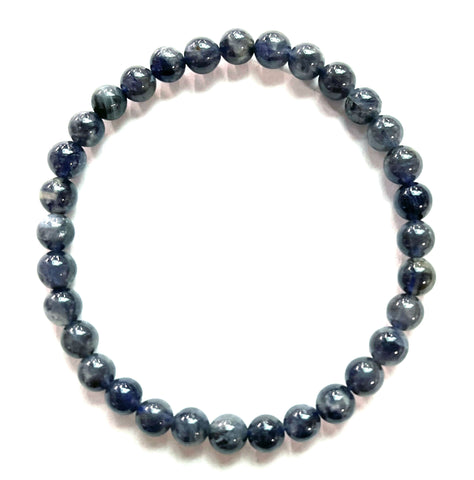 Iolite Bracelet, Rare Stone Round Bead Mala Stretch Bracelet
$ 12.00
Iolite is a variety of the mineral Cordierite. It is rich in iron and comes in shades of purple and grey or can be colorless.
Each is unique
6mm round stone beads

Stone origin: India

Prayer bead bracelets are a great compliment to your meditation routine — used for keeping count while reciting, chanting, or mentally repeating a mantra.
This guy has cool friends you'll like!