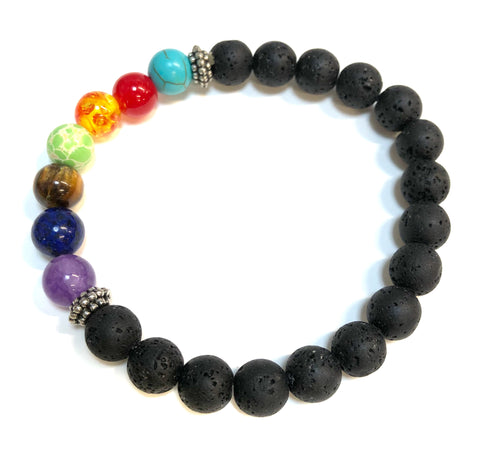 Lava Stone Bead 7 Chakra Stretch Bracelet
$ 9.00
New!  Now with 7 chakra-color accent beads!

8mm stone beads
7 natural and dyed accent beads
Elastic cord
Add a few drops of essential oils or your favorite fragrance to these porous stone beads and always have it with you! Healers believe that natural lava stones can help with grounding and relieving your stress and anxiety -- and work even better when paired with your favorite therapeutic oils.
This guy has cool friends you'll like!